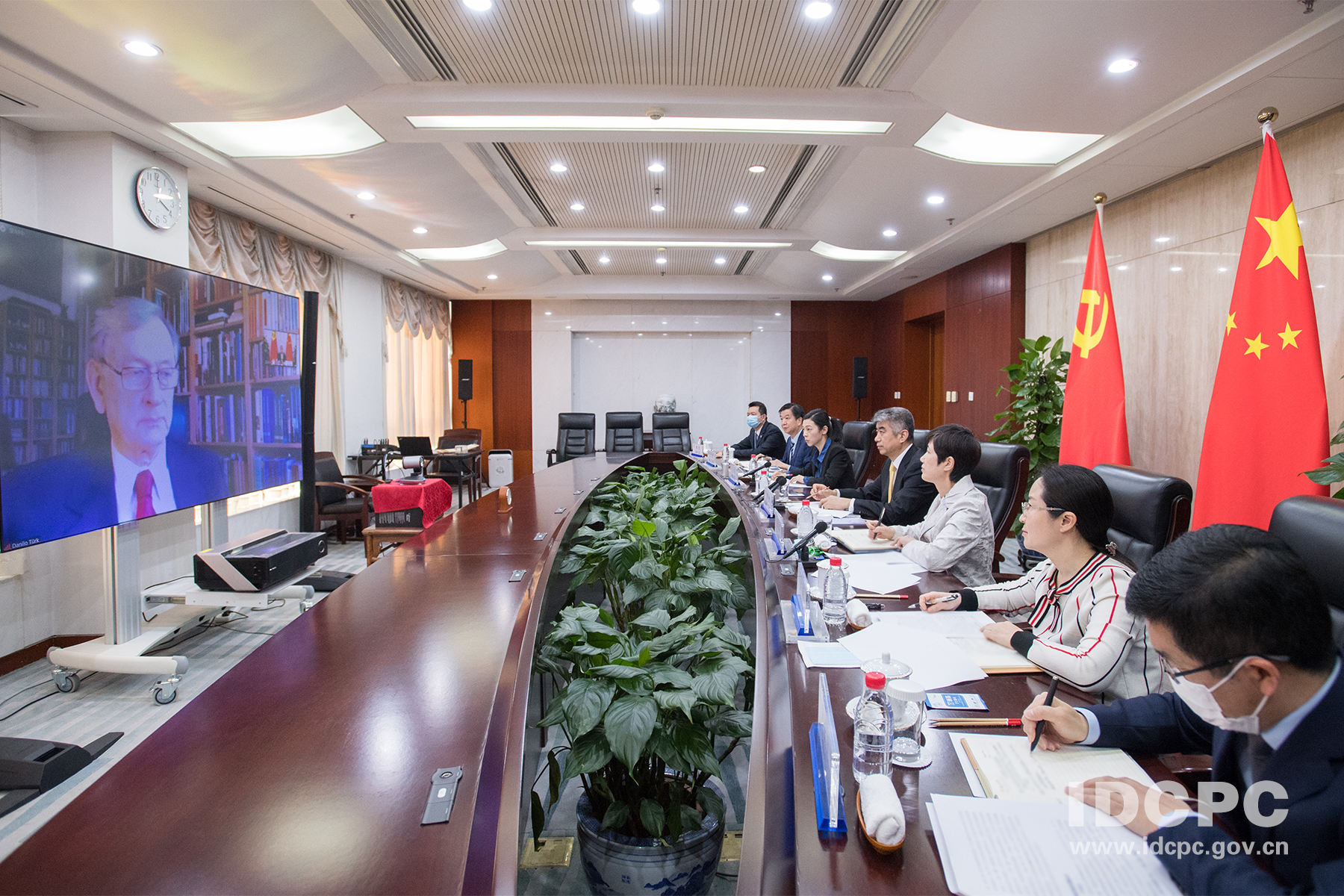 Beijing, March 31st—Chen Zhou, Vice-minister of the International Department of the CPC Central Committee, held a video call here today on the afternoon with Danilo Turk, former president of Slovenia and member of the Silk Road Think Tank Association (SRTA) International Advisory Board.
Chen Zhou introduced the latest progress in the construction of "Belt and Road Initiative" and made positive comments on the cooperation between China and Slovenia under the framework of cooperation between China and Central and Eastern European Countries (CEEC), and the Belt and Road Initiative. He said that China is willing to further strengthen cooperation with the CEEC in such areas as responding to the COVID-19 pandemic, pursuing high-quality Belt and Road cooperation and promoting green development.
Turk appreciated China's achievements in COVID-19 prevention and control, the Belt and Road Initiative and other aspects. He expressed his willingness to play an active role as a member of SRTA International Advisory Board, and further strengthen research and exchanges with China, so as to contribute to the development of Slovenia-China relations and Europe-China relations.
Enditem