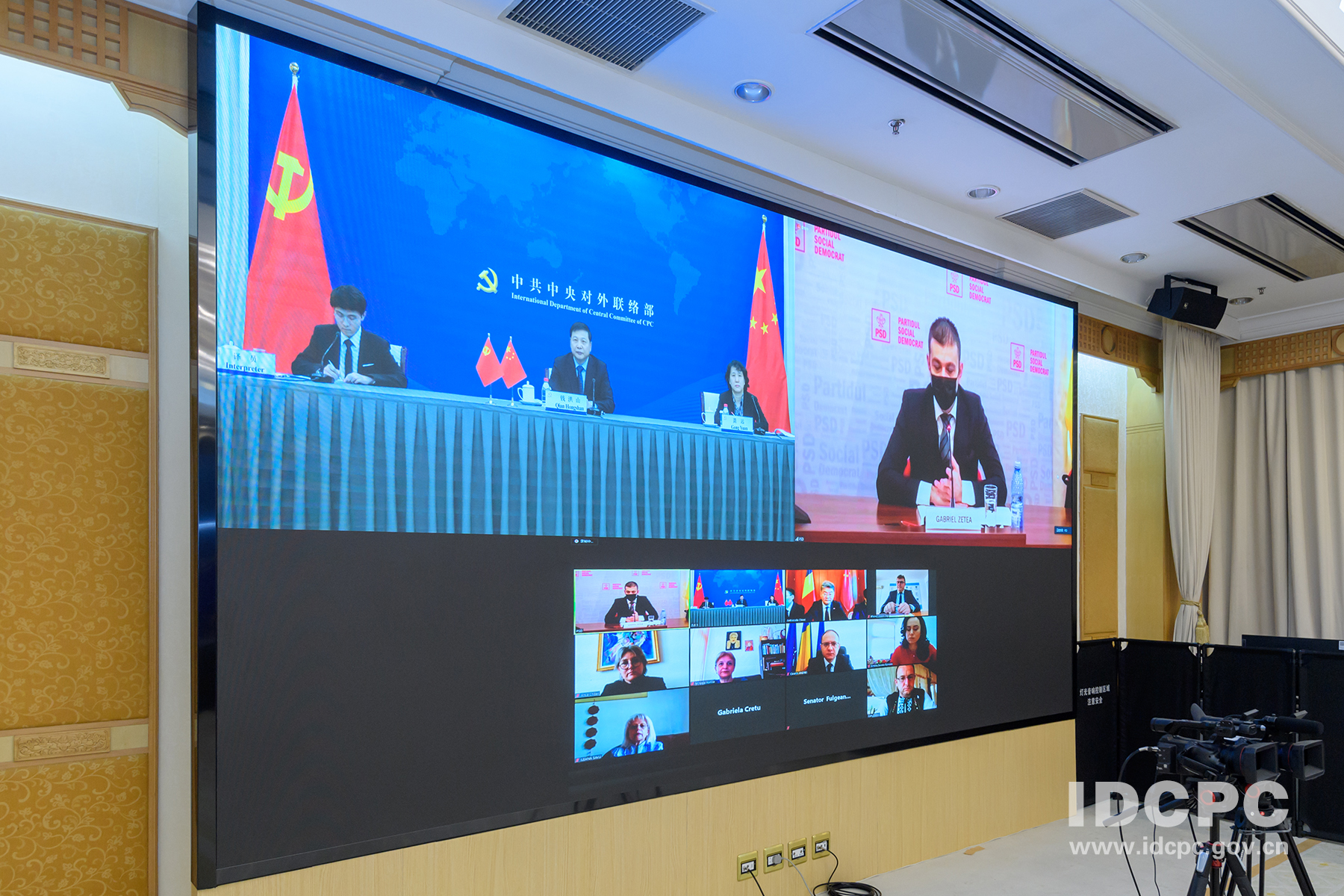 Beijing, April 22—Qian Hongshan, Vice-minister of the International Department of the CPC Central Committee, held a video call here today on the afternoon with Gabriel Valer Zetea, Vice President of Social Democratic Party of Romania.
Qian Hongshan spoke positively of the relations between the two parties, saying that the CPC is willing to strengthen exchanges and cooperation with the Social Democratic Party of Romania, so as to promote new progress in China-Romania relations, China-Central and Eastern European countries cooperation and China-European Union relations. Qian Hongshan also introduced the CPC's party history learning and education to the Romanian side.
Zetea congratulated on the 100th anniversary of the founding of the CPC, saying that the Social Democratic Party of Romania attaches great importance to developing the traditional friendly relations with the CPC, and is willing to strengthen experience exchanges in state governance and administration with the CPC and contribute to promoting bilateral cooperation in various fields.
Enditem