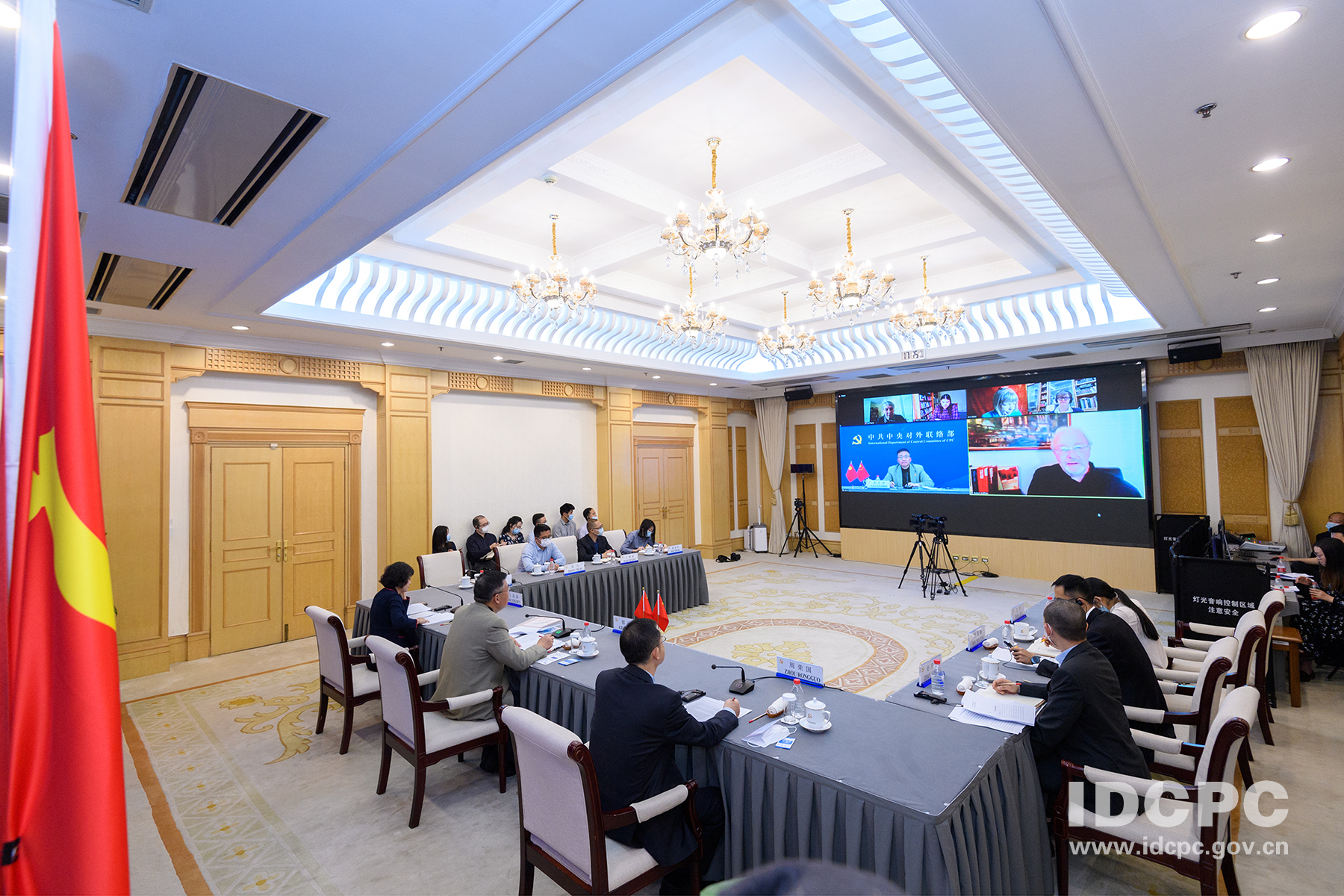 Beijing, April 26th—The Communist Party of China (CPC) and the Communist Party of Britain (CPB) jointly held an exchange activity themed on "review the history of the party and pass on the power of truth". Guo Yezhou, Vice-minister of the International Department of the CPC Central Committee, and Robert Griffiths, General Secretary of Communist Party of Britain, attended the event and delivered keynote speeches.
In the context of the 100th anniversary of the founding of the CPC, Guo Yezhou elaborated on the historic breakthrough in adapting Marxism to the Chinese context, and highlighted the main points of Xi Jinping Thought on Socialism with Chinese Characteristics for a New Era, the 14th Five-Year Plan (2021-2025), as well as the Long-Range Objectives Through the Year 2035. He said, the CPC is willing to further deepen exchanges and cooperation with the CPB, bolster theoretical exploration and innovation, jointly promote the continuous development of the international communist movement, and work together for an open, inclusive, clean and beautiful world that enjoys lasting peace, universal security and common prosperity.
Griffiths introduced the development of Marxism in the United Kingdom under the new situation, spoke highly of the CPC's great achievements in leading China's revolution and construction in the past 100 years since its founding, the 14th Five-Year Plan as well as the Long-Range Objectives Through the Year 2035. He said that the CPB is ready to continue to deepen communication with the CPC, strengthen solidarity and cooperation, and work together to tackle global challenges.
Enditem