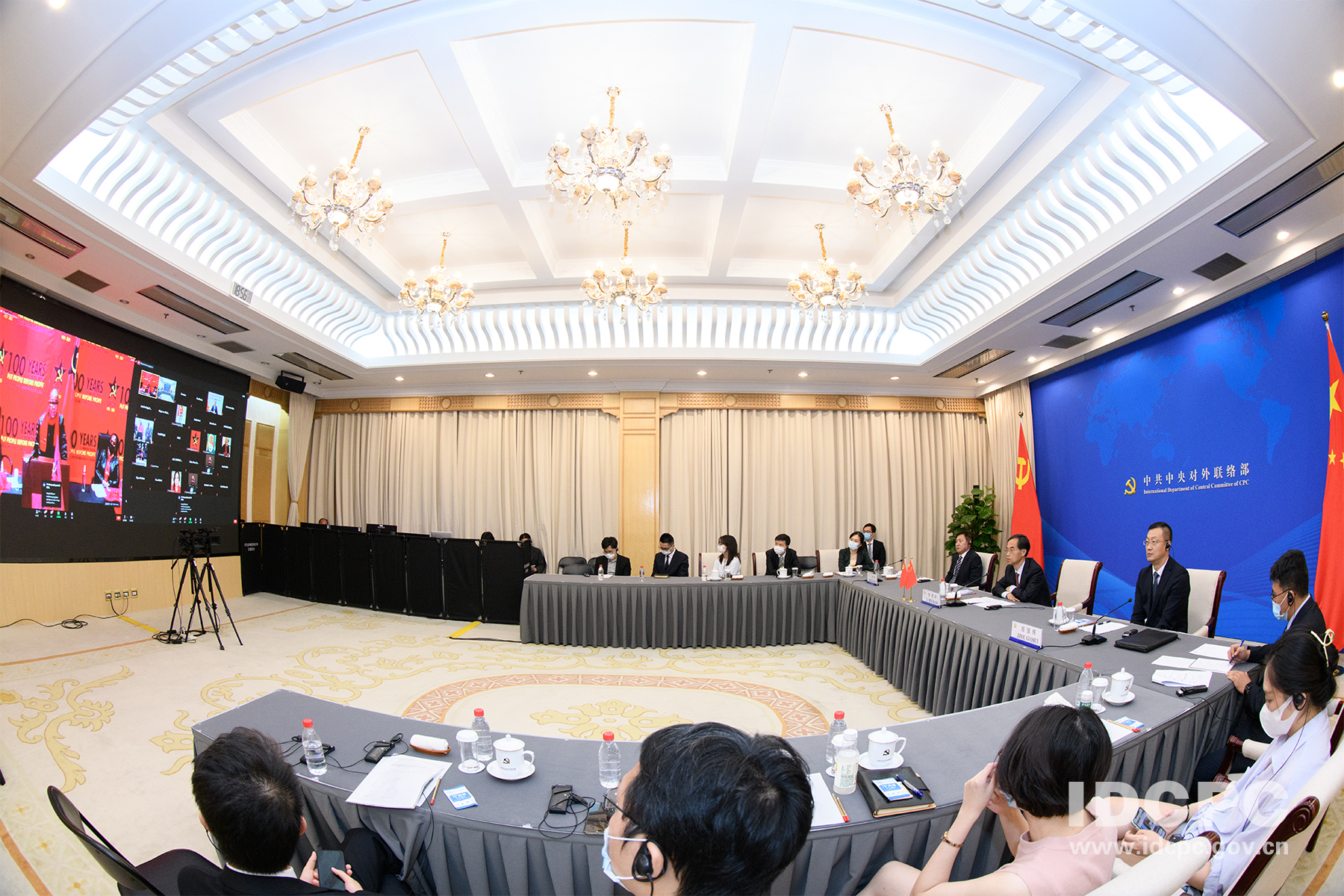 Beijing, August 1st—Li Mingxiang, Assistant-minister of the International Department of the CPC Central Committee, attended and addressed here today an online celebration of the 100th Anniversary of the Founding of the South African Communist Party (SACP) at request. Li spoke highly of the SACP's important contributions to ending apartheid and building a new South Africa over the past century, its theoretical and practical exploration for the development and growth of socialism, and its unremitting efforts to strengthen the party. In the light of General Secretary Xi Jinping's important speech at a ceremony marking the centenary of the Communist Party of China and his keynote speech at the CPC and World Political Parties Summit, Li briefly introduced the achievements and experiences of the CPC in its 100 years of endeavor. Li expressed the CPC's willingness to work with the progressive forces of the world, including the SACP, to grasp the trend of history, respond to the expectations of the people, and unswervingly shoulder the historical responsibility of seeking happiness for the people and the progress of humanity.
Blade Nzimande, General Secretary of the SACP, thanked Li for his presence and the wonderful address, and warmly congratulated the CPC on the 100th anniversary in his keynote speech. Nzimande expressed that the SACP is willing to deepen friendly relations with the CPC, exchange experiences in party building and exploration of socialist theory and practice, and join hands to promote South Africa-China relations and vitalize the cause of socialism.
The theme of the celebration is "PUT PEOPLE BEFORE PROFIT: SOCIALISM IS THE FUTURE—BUILD IT NOW." All members of the Central Committee of the SACP, leaders of affiliated organizations including Young Communist League of South Africa and representatives of veterans were present. Samson Gwede Mantashe, Chairperson of the African National Congress (ANC), and Mike Shingange, First Vice President of the Congress of South African Trade Unions (COSATU), and ambassadors of many countries to South Africa were also present.
Enditem