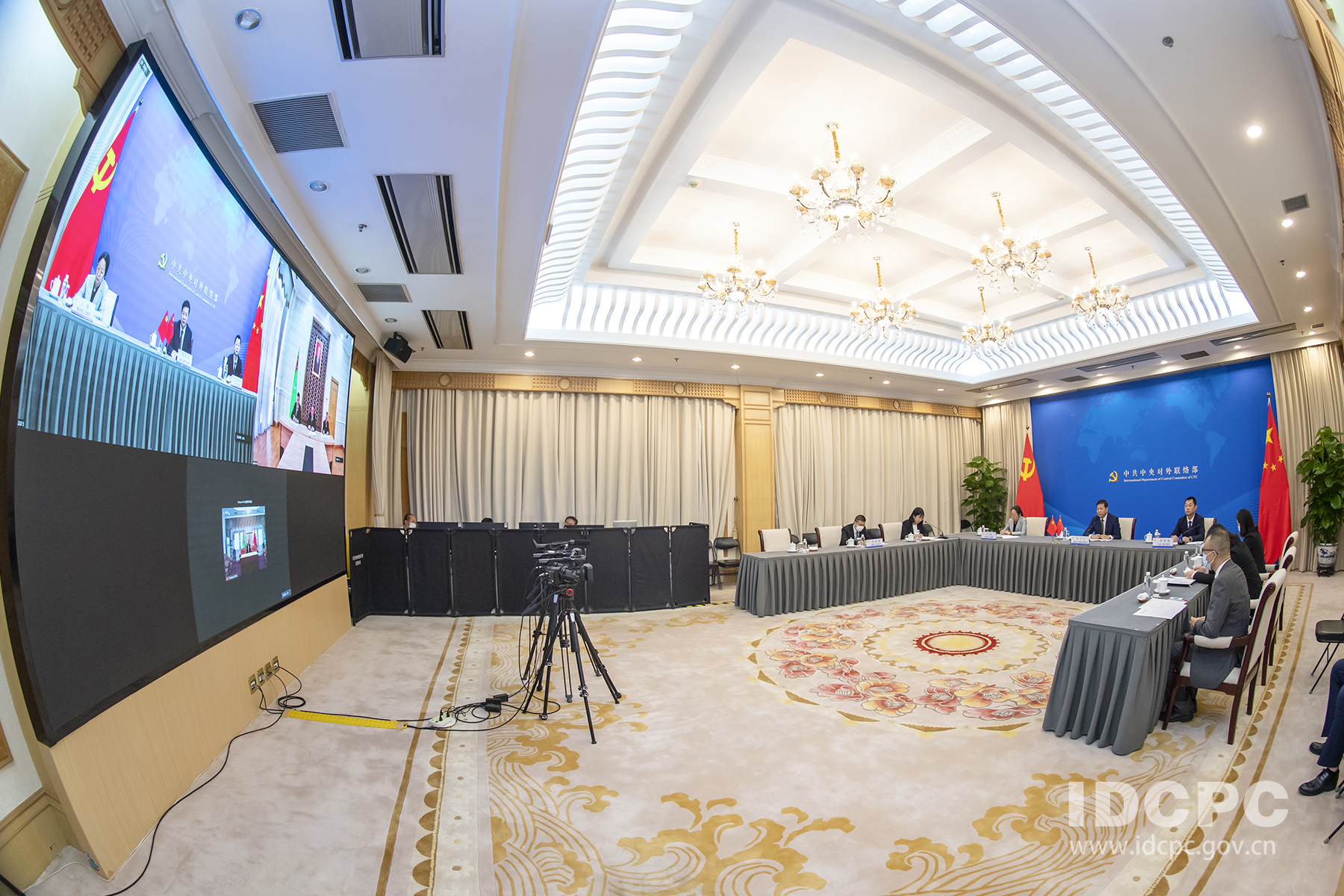 Beijing, September 29th—Qian Hongshan, Vice-minister of the International Department of the CPC Central Committee, held a video call here today on the afternoon with Ata Serdarov, Chairman of Democratic Party of Turkmenistan, Saparmyrat Owganow, Chairman of the Party of Industrialists and Entrepreneurs of Turkmenistan, and Annagurbanov, Chairman of Agrarian Party of Turkmenistan.
Qian congratulated on the 30th anniversary of the independence of Turkmenistan and spoke positively of relations between the two countries and inter-party exchanges. He said the CPC is willing to strengthen friendly exchanges with the three parties of the National Council of Turkmenistan, implement the important consensus of the two heads of state and boost China-Turkmenistan strategic partnership.
The Turkmen side warmly congratulated the Chinese side on the centenary of the CPC and the 72th anniversary of the People's Republic of China, and expressed the willingness to deepen exchanges with the CPC and jointly push cooperation between the two countries in various areas for new progress.
Enditem