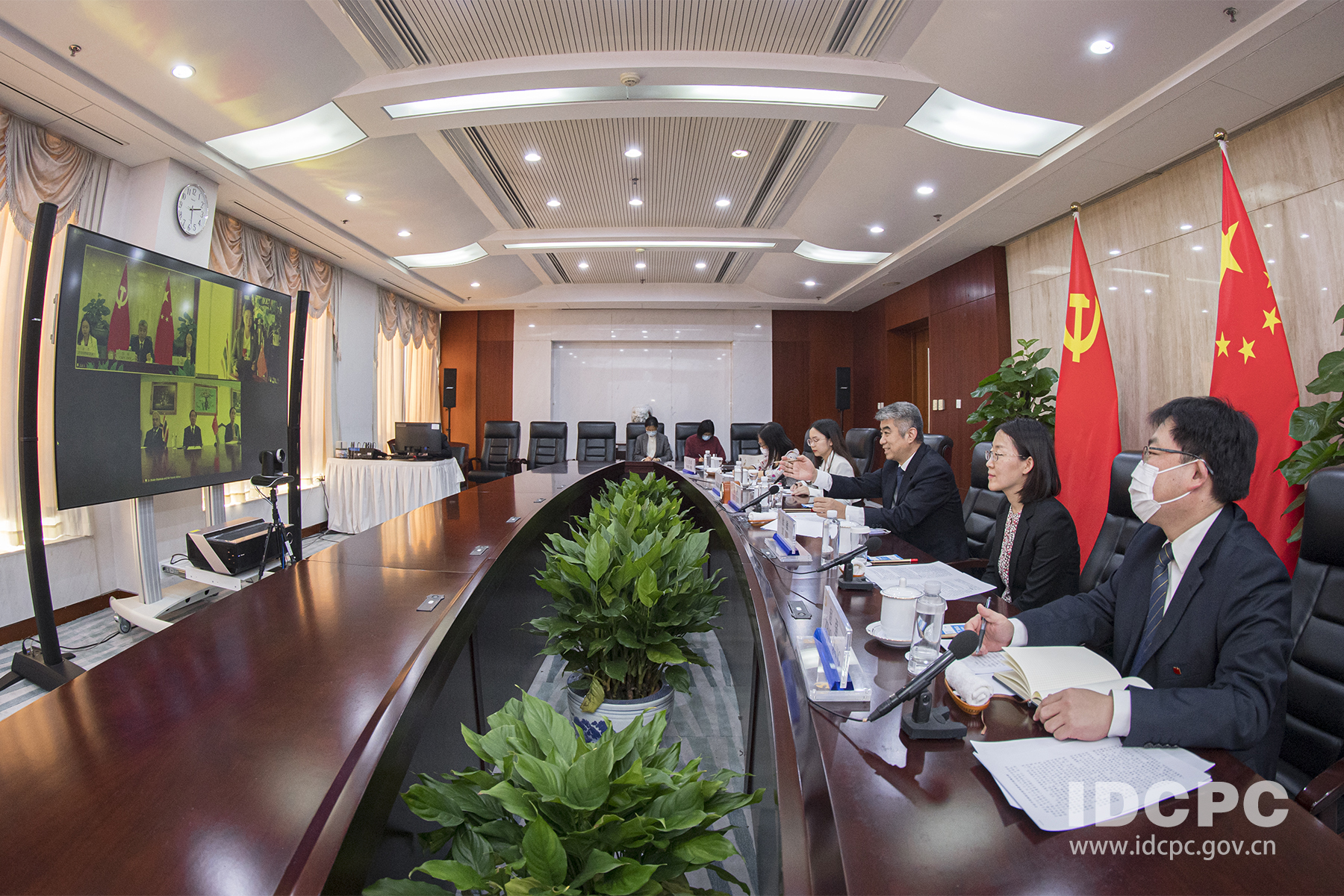 Beijing, November 16th--Chen Zhou, Vice-minister of the International Department of the CPC Central Committee, held here on the afternoon a video call with Sudarat Keyuraphan, leader of the Thai Sang Thai Party and former Minister of Public Health, and Pokin Polakul, head of the party's Strategy Committee and former President of Thai Parliament.
Speaking positively of the relations between the two parties and the two countries, Chen expressed the willingness to strengthen the exchange and mutual learning of the two parties' experience in party governance, continuously enrich the connotation of "political party +" pragmatic cooperation, and promote the healthy and stable development of China-Thailand relations. Chen mainly briefed on the Sixth Plenary Session of the 19th CPC Central Committee and introduced the Global Development Initiative proposed by General Secretary Xi Jinping.
The Thai side congratulated the CPC on the successful convening of the Sixth Plenary Session of the 19th CPC Central Committee. They spoke highly of the major achievements of the CPC in the past century and looked forward to learning valuable experience from the CPC, and expanding mutually beneficial cooperation in various fields for common development.
Enditem