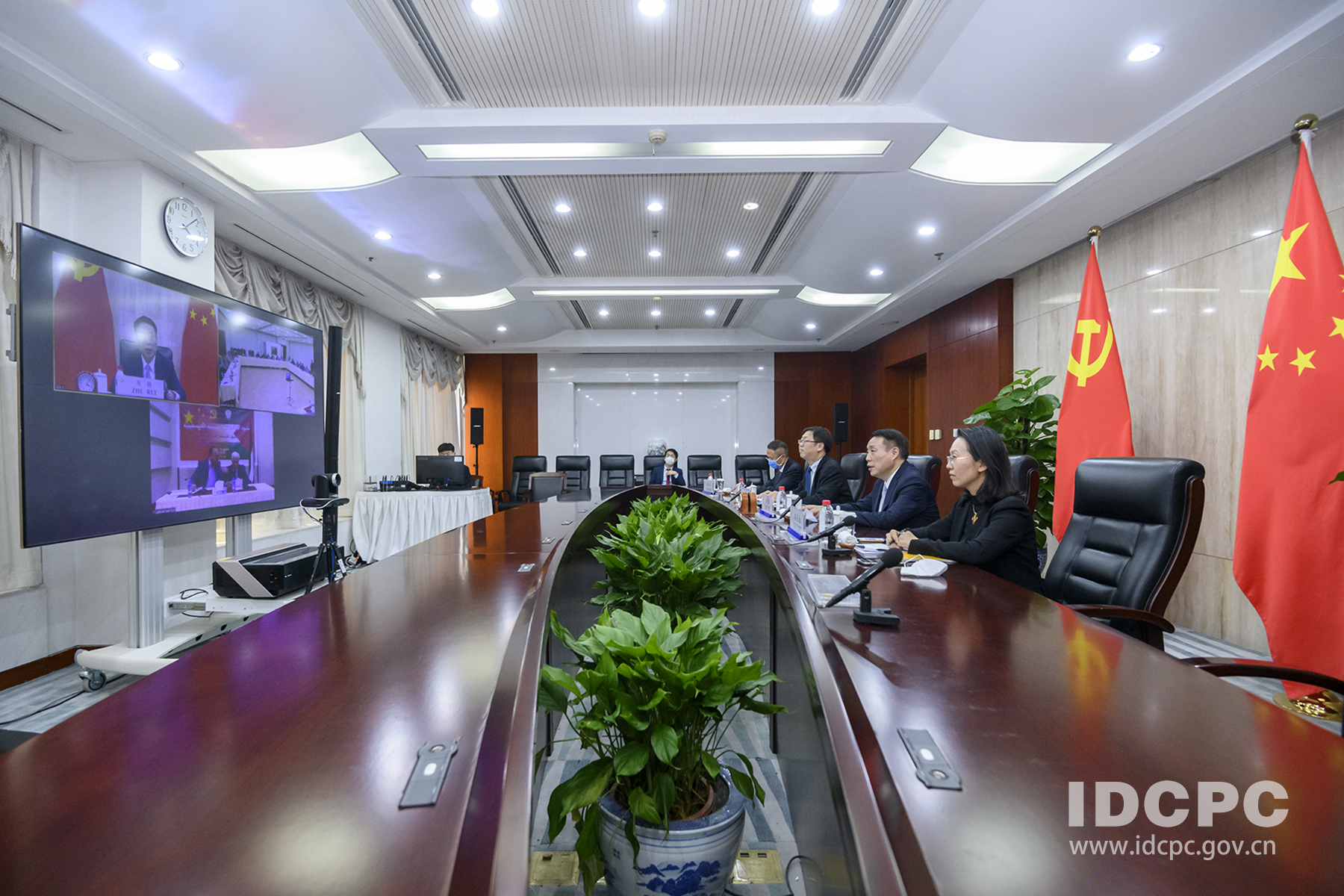 Beijing, November 18th--Zhu Rui, Assistant-minister of the International Department of the CPC Central Committee, attended and addressed here today the opening ceremony of webinar for cadres of the Palestine National Liberation Movement (Fatah). Thirty cadres from the Fatah including Abbas Zaki, Member of Fatah Central Committee and Head of the Central Committee's Relations with China and the Arab World Commission attended the event.
Speaking positively of the relations between the two Parties and the two countries, Zhu expressed that China and Palestine have always been good friends, good brothers, and good partners. China thanks Pakistan for its long-term and firm support for China's core interests and major concerns, and will continue to support the just cause of the Palestinian people. He stressed that the CPC attaches great importance to the development of friendly relations with the Fatah, and is willing to strengthen exchange of experience in state governance between the two Parties, deepen cooperation between the two Parties in various fields, and promote continuous development of China-Pakistan relations. Zhu also briefed on the spirit of the Sixth Plenary Session of the 19th CPC Central Committee and the CPC's rich practice in developing the whole-process people's democracy.
Zaki once again warmly congratulated the CPC on its 100th anniversary, and the successful convening of the Sixth Plenary Session of the 19th CPC Central Committee. Speaking highly of the great achievements made by the Chinese people under the leadership of the CPC, Zaki believed that Xi Jinping Thought on Socialism with Chinese Characteristics for a New Era is the inheritance and development of Marxism, and believed that General Secretary Xi Jinping will lead the Chinese people to make new achievements in construction and development with his outstanding wisdom and talents, and lead the Chinese nation toward the glorious prospect of great rejuvenation. China's development will also inject tremendous impetus into world peace and prosperity. The Palestinian side is full of confidence in the whole-process people's democracy in China and believes that the democratic model chosen by the people of all countries according to their own national conditions is the most correct choice. Zaki thanked China for its long-term help and support to the Palestinian side, saying that Fatah will continue to strengthen friendly relations with the CPC, learn from the CPC's advanced experience, and work together to advance the cause of human progress.
Enditem